Schedule an appointment to get a FREE estimate when selling jewelry today!
Are you searching for the best place in Houston to sell your jewelry to get the most cash value? Would you like to know about the options that you have available when it comes to selling jewelry? There are a lot of jewelry stores and pawn shops that buy jewelry in Houston, but it is challenging to decide on which place to go. In this post, we will explain why
Diamond Exchange Houston
is the
top jewelry buyer
in Houston.
Places That Are Jewelry Buyers in Houston: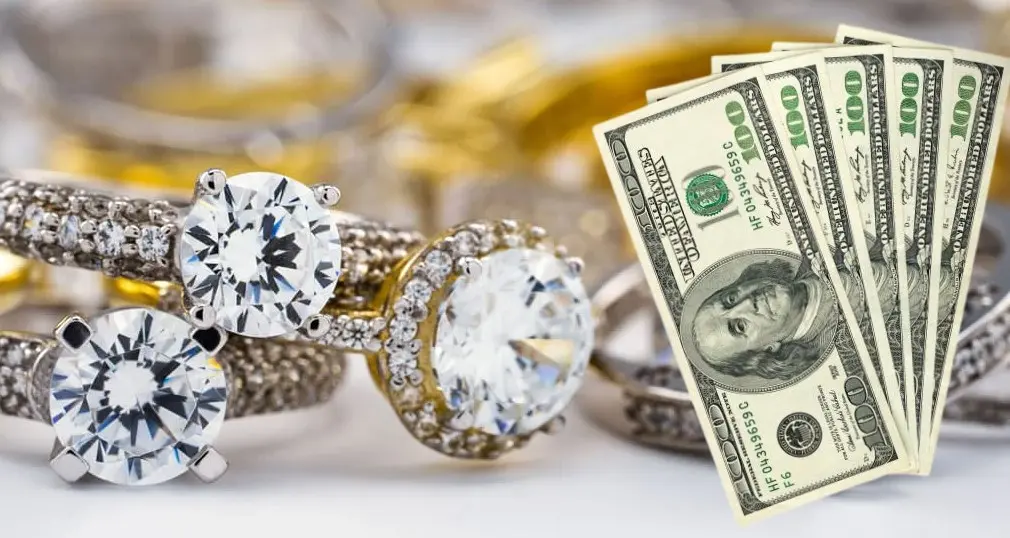 Most people do not know where to go to sell their jewelry initially. What a person might do is a simple Google search like "sell jewelry near me" to see what places are near their location. If someone is not experienced or educated when it comes to selling an expensive jewelry item they might just take it to the closest place to them and be done with it. However, if they would have shopped it around they possibly could have received thousands more. There are several different types of jewelry buyers in Houston including:
Pawn Shops
Cash For Gold Stores
Diamond Dealers
Jewelry Stores
It is generally best if you take your jewelry to multiple stores to get estimates on the resale value of your jewelry. You can check with several different places to see which store will pay you the most.
Items That We Purchase:
If you live in Houston, TX, and have jewelry to sell then you definitely want to try Diamond Exchange Houston. We have the best jewelry buyers Houston has to offer. Below is a list of the types of jewelry that we buy:
Engagement Rings
Diamond Rings
Necklaces
Bracelets
10k Gold
14k Gold
18k Gold
Gold Jewelry
Platinum Jewelry
Pendants
Wedding Bands
Wedding Rings
Scrap Gold
Diamonds
Diamond Jewelry
Industry Experts That You Can Trust

At Diamond Exchange Houston has been in the diamond and jewelry industry for generations. We have an excellent track record when it comes to serving our customers including a 5 star rating on Google which we are very proud of :))). If you have any type of jewelry with large diamonds (over 1 carat) then Diamond Exchange Houston is the best place to sell your jewelry. At The Diamond Exchange, we pay the most money for diamonds, engagement rings, diamond rings, estate jewelry, and other types of diamond jewelry every single day. We can often pay cash for your jewelry on the same day. If you do not elect to sell your jewelry then we also have a jewelry consignment option that is available to customers that are not in a huge hurry for the money and would like to get maximum value.
Get Cash For Jewelry Today:
Our process is very simple. Just reach out to us by phone or by filling our out contact form. One of our jewelry buyers will schedule you for an appointment to visit our Houston showroom. We will evaluate the jewelry items that you have to sell. Once you have accepted our offer to buy we will then pay you cash for jewelry. There is a couple minutes worth of paperwork then you are free to go.
Free Verbal Jewelry Appraisals
Once you have scheduled your appointment to sell jewelry to Diamond Exchange Houston we will offer a FREE verbal jewelry appraisal of the value of your items. Everyday clients come to us because they know that we are the best in the business at buying jewelry. Our reputation speaks for itself. However, a lot of times, we are people's first stop to sell and we have to inform them that the jewelry that they have is not worth what they think it is. This is a part of the business that will never change. Get your FREE estimate and verbal jewelry appraisals today at Diamond Exchange Houston by filling out our contact form or by giving us a call today!
Free Estimates at Diamond Exchange Houston
If you have jewelry, gold, used engagement rings, or other types of diamond jewelry then Diamond Exchange Houston would like to offer you a FREE verbal jewelry appraisal on your item(s). We offer no obligation FREE estimates on your jewelry items. We can give you a cash value as well as other recommendations on how to get the most money when you sell your jewelry. Reach out to us today by filling out our contact form or by calling us today at 281-623-1105
Frequently Asked Questions:
How do I find the best place to sell jewelry near me?
If you are looking for the best place to sell jewelry near you then you want to use Google. Do Google searches to look for places that buy jewelry and have good reviews. We recommend that you try to get estimates from several places to see who offers the most cash for jewelry. Keep in mind that it is very difficult to get a true estimate over the phone. Any jewelry buyer that purchases your items will need to see it in person before they make a firm offer.
How to sell jewelry online?
If you have jewelry and you would like to sell jewelry online to Diamond Exchange Houston the process is very simple.  Contact us today for a free estimate.  We can go over the items that you have to sell and come up with a firm estimate.  The next step is to ship the jewelry items to us for further evaluation.  We will grade and weigh the items that you have and offer you cash, check, or wire transfer.
Do jewelry stores buy jewelry?
Yes and no.  There are some jewelry stores that buy jewelry, however, most jewelry stores do not purchase jewelry.  Many of the jewelry store chains such as Zales, Jared, Robbins Brothers, and Kays do not purchase jewelry.  It is best to call to confirm that the jewelry stores buy jewelry before going there.